"Forgive your enemies, but never forget their names."
–John F. Kennedy
For those of you who care at all about politics, you know, the business that Ronnie Reagan called the second oldest profession, the most interesting race in Manhattan is the upcoming brawl between Jerry Nadler and Carolyn Maloney — two behemoths of the Democratic Party establishment. The recent court decision which identified the new boundaries of the 12th Congressional District pits Maloney against Nadler, two decades-long stars. The third leg of this ugly little imbroglio is a newcomer by the name of Patel. Apparently, no one knows much about him except that he's likely to fuck up the election and might win if everyone gets pissed off enough about the situation.
Observers who witnessed the debate say that Nadler and Maloney looked tired. Well, who wouldn't look tired after thirty years in politics? I mean, after living downtown for fifty years, being hit by cars and drivers who don't give a shit about pedestrians, prosecuted by a criminal District Attorney in the Hamptons for exposing corruption, dealing with landlords who operated a sex-trafficking operation, and dealing with an apparently overwhelmed NYPD — I'm tired too. And, I'm not even getting paid!
But, this is a big deal. Just imagine the hostility and angst. The voters have to choose between two giants in the business. I'm not going to help you choose here because I don't have a preference and don't know enough. But, as Dan Quayle said, "A low voter turnout is an indication of fewer people going to the polls." So, vote. Here's an ad that I received.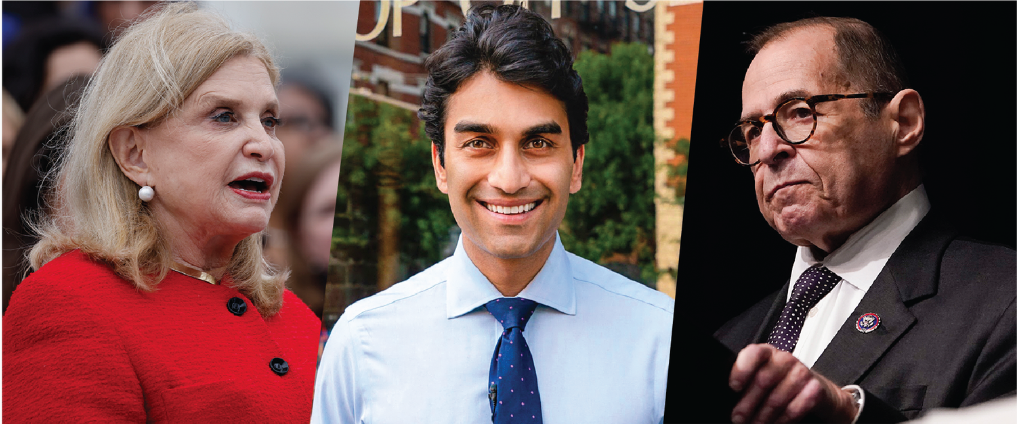 Hi,
UES Progressives is hosting a candidate forum TONIGHT, August 4th, at 7:00pm for the exciting Congressional race in NY 12. RSVP HERE to get the zoom link!
All three main candidates will be there:
So sign up and join us at 7:00pm TONIGHT and see what they have to say!
And remember that for this one election only, any registered voter can vote in any party primary. This is a great opportunity to involve your non-Dem friends, so let them know!
See you later!
Brian and Ting